New Years Eve Run in Gran Canaria
We were on holiday in Gran Canaria and I saw that on the 31st of December they had a New Years run. I know that I am not running very much at the moment, and I won't do very well, but I wanted to run it anyway!  It would be 6km, starting at 5pm.
I had tried and failed to sign up online, so when we saw a sign up stall in the shopping centre, I took the plunge and signed up. It only cost 7€ and you get a T shirt, bargain! Apparently if you expect to run faster than 24 mins, you are classed as a professional and start at the front, fine by me.
Preparation/Holiday
Our holiday in Gran Canaria was really good, but I only ran once, meaning I'd only run 4 times in December going into the race! We also generally spend our days walking around in the sunshine and we climbed a local hill the day before. That's all to say that my legs weren't as fresh as you might imagine, given that I'd walked over 30,000 steps a day for a few days in a row.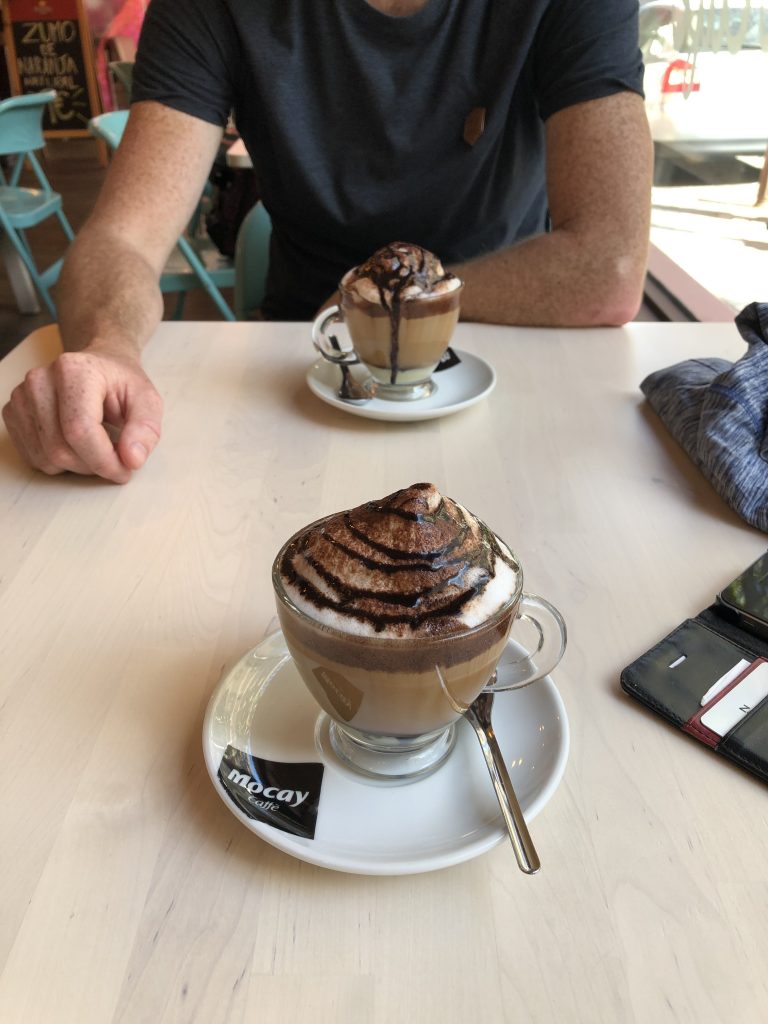 Excuses out of the way (for now), we walked over to the start area and were there by 2pm. We found somewhere to eat and get coffee (coffee and cake is a big part of our holidays) then we headed to the start area again. We were still too early, but at least it gave me time to get my prerace stuff sorted out. That would normally be the case, but there were only about 10 toilets for 12k runners, and they didn't have any toilet roll in them!
Starting Pro
After finally sorting that out, I was pretty thirsty, but there wasn't anything to drink, so I would just have to deal with it.  I went into the front pen with about 45 mins left before the start. Everyone seemed to be taking it very seriously, I felt like I was the only one not doing a big warm up.  Everyone suddenly stopped warming up at 16:45, so I thought I might start, but then the mass starters were released, so to stay near the front, I'd have to line up now.
Racing Amateur
The race started on time and I felt pretty good. Lots of people started very fast, but I just wanted some wind protection. It was very windy with the first 2.5km into the wind, and the last 2.5 with the wind.  I felt like I was moving well whilst holiding enough back to finish well. After 3km my time was 11:25, almost exactly as I had expected (23:00 for 6km). The 2nd half started to bite though.
Even though the wind was on my back, I started to fade. A fast woman passed me after about 4km and a few others did too. I mean I was still passing more than I was being passed, but it still wasn't well paced.
The time passed pretty quickly and soon enough I was on the home straight. I didn't really sprint too much as I felt like my legs were dead, and I crossed the line in 23:07 for 103rd place.