This was the 2016 plan. I was flexible with triathlons, I wanted to do the league events when I could, it ended up being 2 olympic distance triathlons, 1 sprint duathlon and a sprint triathlon in the Regionalliga.
I had bigger running goals, it was my first 2 marathon year, with a spring marathon in Rotterdam and an autumn marathon in Berlin.
The Maratona was more of a fun event, a chance to do some riding in the mountains somewhere that I haven't been before.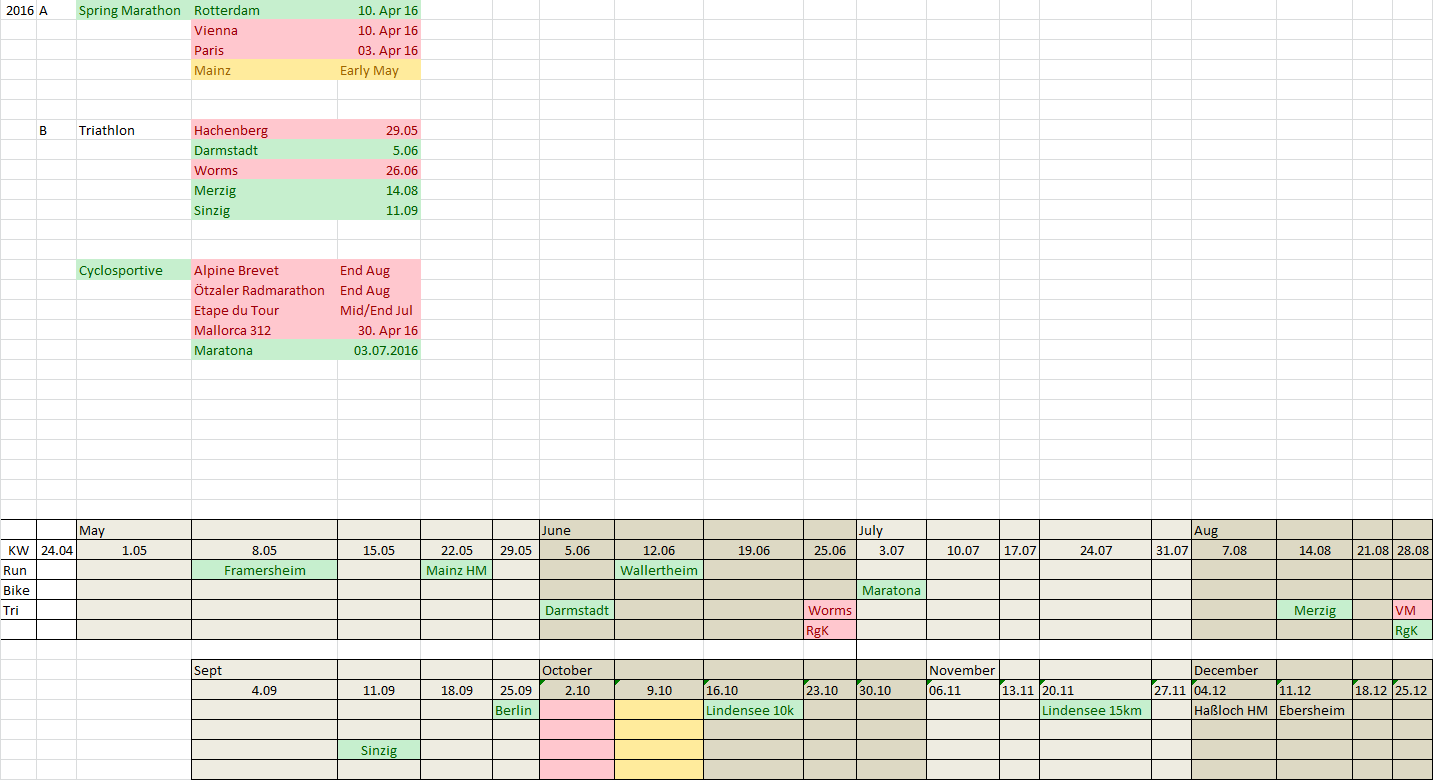 RgK = Rudern gegen Krebs, a charity rowing even on the Rhein, we came 2nd in the mixed category. It was planned for the 25th of June, then moved to the 28th of August, messing up Worms sprint triathlon and the Vereinsmeisterschaft for me!