I always thought that Hoka One Ones look a bit stupid. Actually I mean really stupid! Last year in Berlin at the Messe, I told the rep that and they didn't really disagree with me.  I have read lots of rave reviews about them. People say that they are like running on clouds and that you can run 1500 miles in one pair. That sounds pretty positive to me.
As a present
So over recent years I have had the idea to ask for gifts of things I possibly wouldn't buy myself, but I would like anyway. The Hokas fell into this category perfectly, so when my dad asked me what I want at Christmas, I said Hokas! Well that isn't exactly what happened, I said Hokas! or a Scotsche Rhythm +, and I got the heart rate monitor.
So for my birthday Katja knew what I would like, and she got me a pair of Clifton 3s. The sizing is always a bit dangerous in a new brand and a new pair of shoes, but she nailed it with the 43 1/3.  They have a nice wide toe box and feel like well made shoes, even though they don't weigh too much.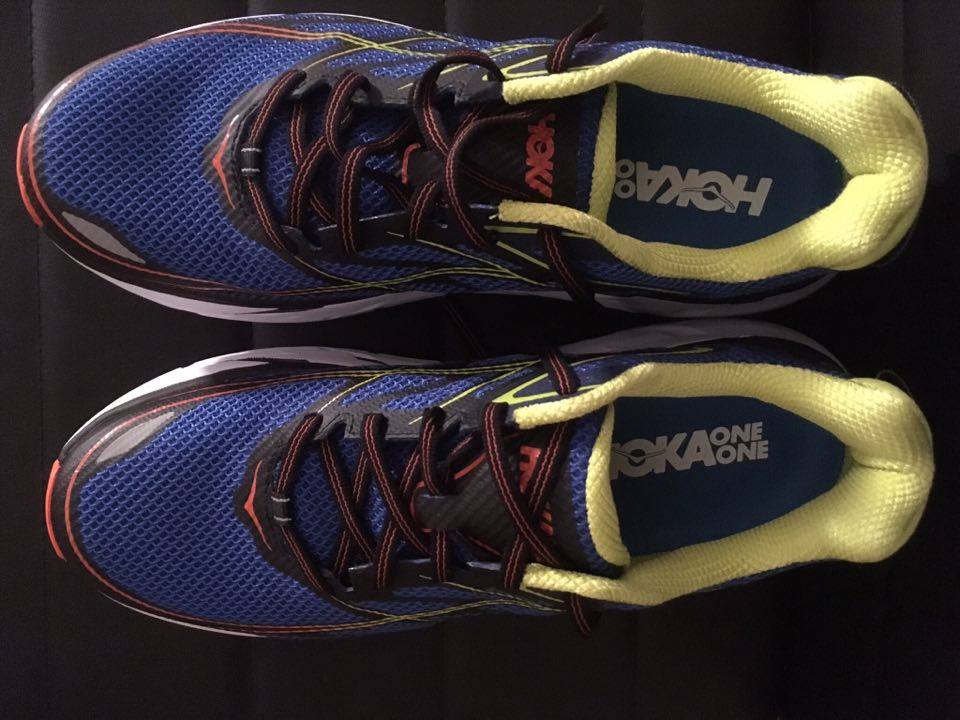 Light and cushioned
Since using Skechers Go Run Ultras, I am used maximum cushioned shoes, but the road versions were pretty heavy at 310g per shoe. The Hokas at 250g could be used as a race shoe, interesting!
After getting over how they look, I ventured out on my first Hoka run. I was excited, would they be fast? slow? comfy? Well strangely enough, they were fairly normal. They are clearly well cushioned shoes, but I don't notice that they are more cushioned than the NB1080v6 or the Skechers I mentioned.  They didn't rub and were quite comfy, but I most shocked by how normal they are.
Fairly normal!
After a recent injury, I haven't run as much as normal. I did the half marathon in Mörfelden a few days after my birthday, but I couldn't trust new shoes for a HM. For the 10k in Groß Gerau I considered the Hokas, but went with the Brooks T7 Racers as they are my lightest shoes.  It was only this weekend that I finally got to use them for a longer run, at 25km.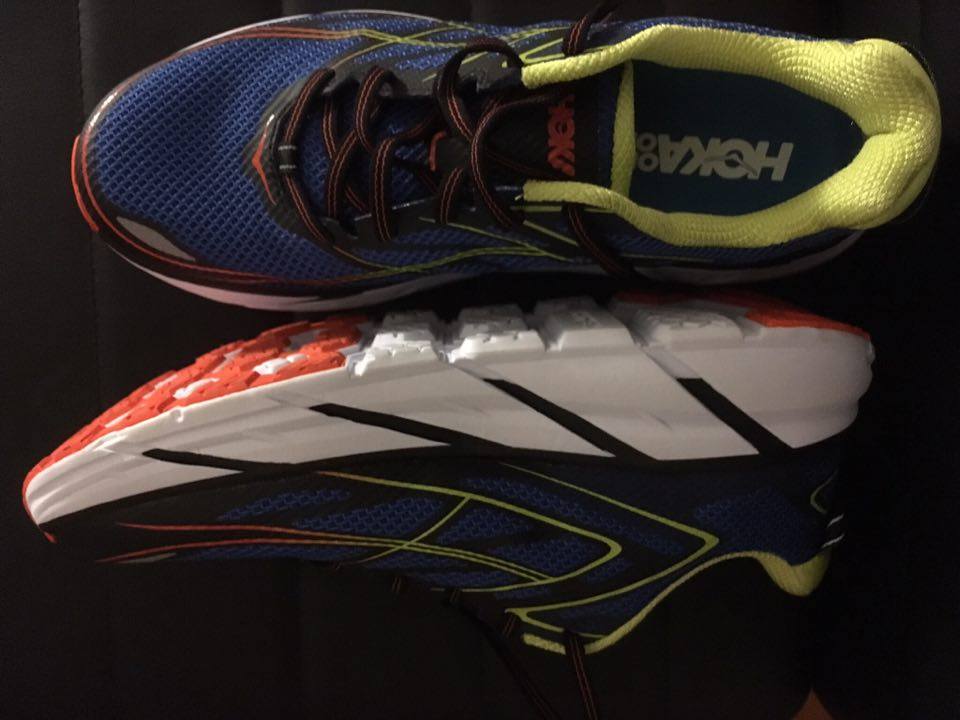 They held up very well, I notice a little toe rub, but nothing that would blister. I basically forgot that I was wearing them, they could have been my NB1080s.
So the long awaited Hoka One One Clifton 3s. Well once you get past how they look, they are fairly normal well cushioned shoes.  I have to see how long they last, but if I get 1500km out of them as some claim, I would happily get more.  The big selling point for me is that they weigh 250g, would make them my go to marathon shoe. I think I will use them in Roth too. For shorter distances I think I would stick with the Zantes. My plan is to use a mix of the Hokas and the NB1080s for long runs, and to use the Hokas for HM or longer faster runs.
So that is that, I will try to update after 500km or so, so that I can really comment on the durability of the shoes. See you then!