Windräderlauf
I'd seen that the Windräderlauf in Wörrstadt was on this weekend and I thought I would sign up. On Monday I went to the website, but found out that the deadline was already passed, oh well.  Then on Tuesday I saw that Lex Laufexperten posted about the race, asking if anyone fancied it.  I checked again and could sign up. I guess they had changed their minds!
So after a heavier than normal running week (for the last few months anyway – about 70km) I headed to Wörrstadt nice and early on Sunday.  I decided to cycle 6km to the train station, get the train to Wörrstadt, then cycle from the station to the start, that should save my legs a little.  Online it said that there wouldn't be any toilets at the race, sounds like a nightmare too me! Luckily there were toilets at the start.
Chance to win?
I fancied my chances in the race, there were only about 30 runners, and no one that I knew was faster than me. At 10am we set off and immediately I was with 2 others in a group. A woman and a man were with me (see photo), the guy had told me before the race that faster than 40mins would be his goal.
The woman was sucking air after 300m and fell back. The race was down to me and Jörg from the start on. I felt like I was stronger and had half a step on him after 1-2km, but he was still with me.  After 2km I felt like he slowed up a little and I moved a few metres clear.  The turn around was after 2.5km, he was right there, but not with me any more.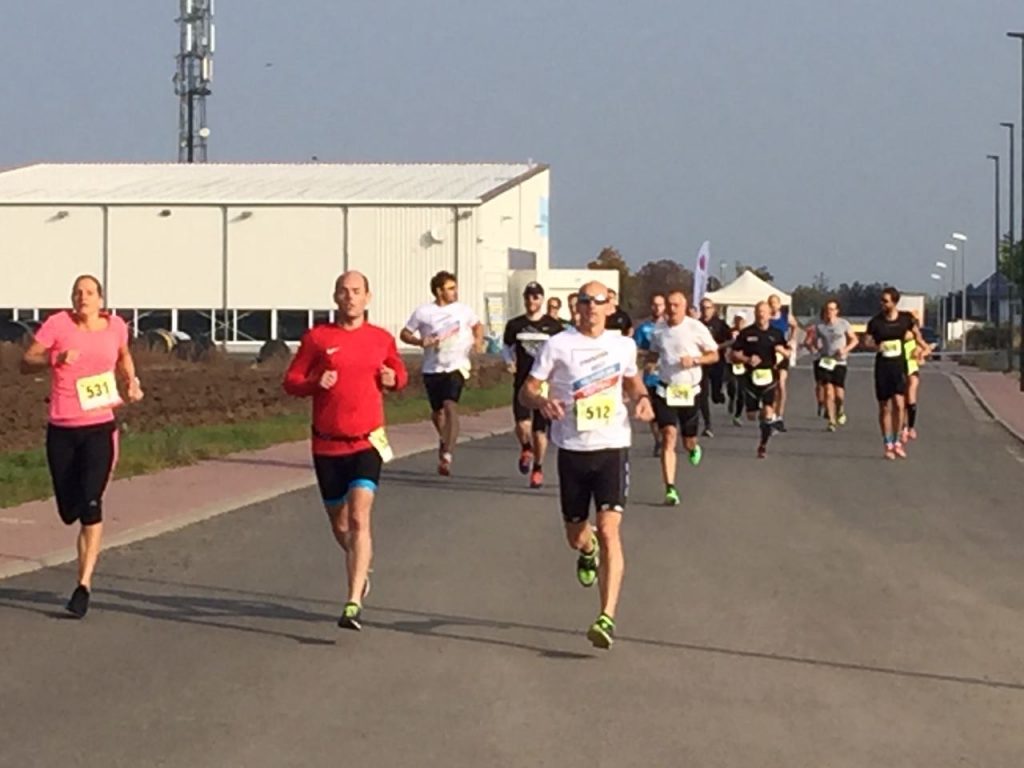 Out in front
I was running with just the lead bike in front of me and the gap behind seemed to be growing fairly consistently. It was my race to lose.  After 1 lap I was 15-20 seconds clear and feeling pretty good.  I wanted to stay controlled, it seemed stupid to push and maybe blow up.  The lead bike didn't do the 2nd loop, but the course was fairly simple.  At the turn I counted a 40 second gap to second place, more than 15s/km.
I kept telling myselt to run tempo for the last 2.5km but I kept pushing for some reason.  It felt quite tough, but I was well in the lead. Soon enough I could see the finish line and could celebrate my first ever race win!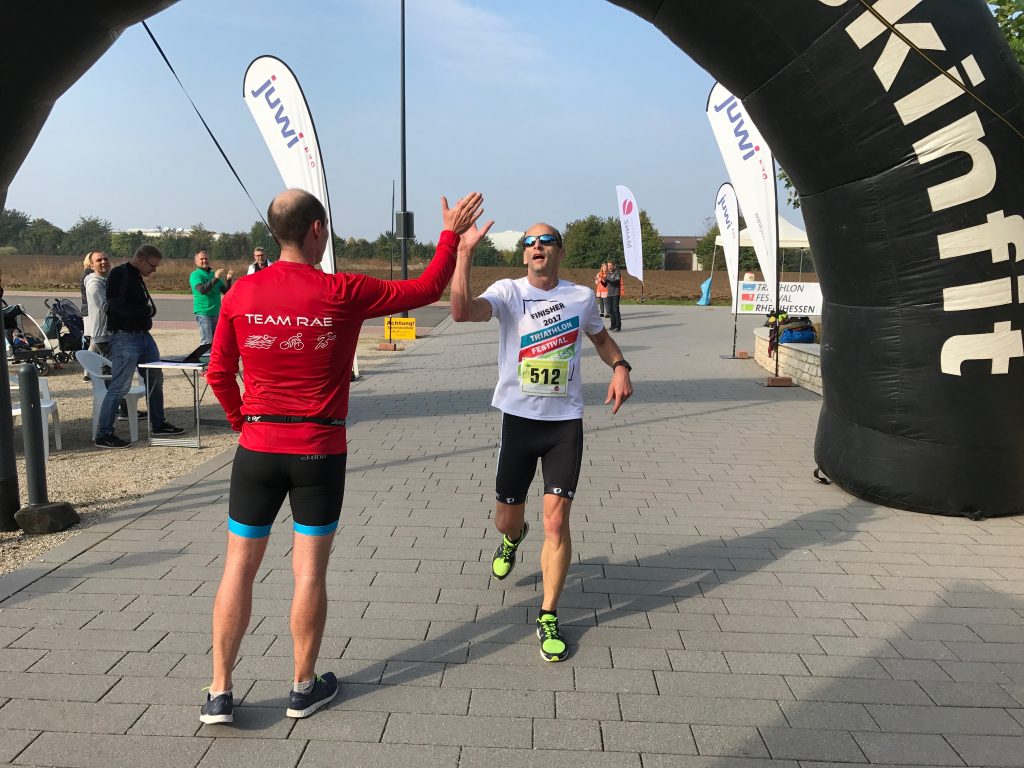 http://www.allgemeine-zeitung.de/sport/lokalsport/andere-sportarten/alzey/rae-und-dolezal-gewinnen-den-ersten-windraederlauf-in-woerrstadt_18206242.htm
My first win ever!
I really enjoyed the experience and it is a big goal ticked off my list. I was interviewed after finishing, so maybe I can link to an article later. It was a shame that it was a short course. My GPS said 9.35km, so my time of 35:04 was a bit optimistic, though I had a 3:46/km average, so about 37:40 should have been my true 10km time. Better than last week and I feel like I am running well, considering that I weigh over 81kg (81.5), instead of my better 77kg running weight.
So coming up will be the Hüffelsheimer Panoramalauf, the Mainz Charity Run and Walk, Offenbacher Rheinüferlauf and maybe 2-3 more this year!  I am trying to lose weight now, so that I can set a new 10km and/or 15km PB before the year is done.  Who knows, I might even manage another win!