After an enjoyable first full week of run training in Lanzarote, it was back to the grind this week.
Monday:
Up early to run before the flight home. I was slow as hell, and it was slippy too. 8.8km at 5:06/km with a 122 HR.
Tuesday:
Back in Mainz for this one. I had planned on doing a track work out, but the floodlights were off when I ran past Willy Wacker, so I just ran a 15.6km route around to ZDF and back. It was a nice loop actually, and one I'll have to do more often. Pace 4:50/km HR 134. I took my first probiotics today, I hope it helps my guts when running.
Wednesday:
I ran to work, just an easy 5.8km at 5:00/km. I ran home later, I was a little bit late getting out of work, so only ran 8.2km at 4:49/km. The ball of my right foot is hurting a little, not when I run, but the rest of the time! My achilles still ache from time to time too, both, separately at different times!
I went swimming in the evening. It was my first swim since November 22nd! I expected that it would be bad, and it was. I gutted through an hour (more or less, so slightly less!) my 100m times were 1:55 or so later in the session, that is way down on my speed when fit.  I'll try to get in 2 regular swims a week from now on.
Thursday:
I had a leg massage in my lunch break (thanks Jamie!). After work I wanted to do a session. After umming and ahhing, I decided on a 7x1km at 3:45/km pace, standard and not too tough. Well 1st the lights were off at the track, but I could run with my head torch, then I just felt like crap!  I ran 5x1km all easily faster than 3:45/km, generally ~3:40/km with a slower last 200m, but my right calf didn't feel good, and I generally wasn't feeling too hot.
I extended the run out to 1h10 by running around to the messe. I think I bonked at the end of the run. I had only eaten a sandwich since dinner yesterday, and I had swam and worked all day before running. I was fine anyway after a banana and the remainder of my smoothie.
Friday:
I extended the run to work by running towards Bodenheim, then cutting back through Hechtsheim and down to work. I wasn't too bad really, 9.5km at 4:53/km. I've notice than my HR is a bit higher than I want at the moment and my 'running performance' according to movescount is falling. It's a little worrying but hopefully just a result of my increased mileage.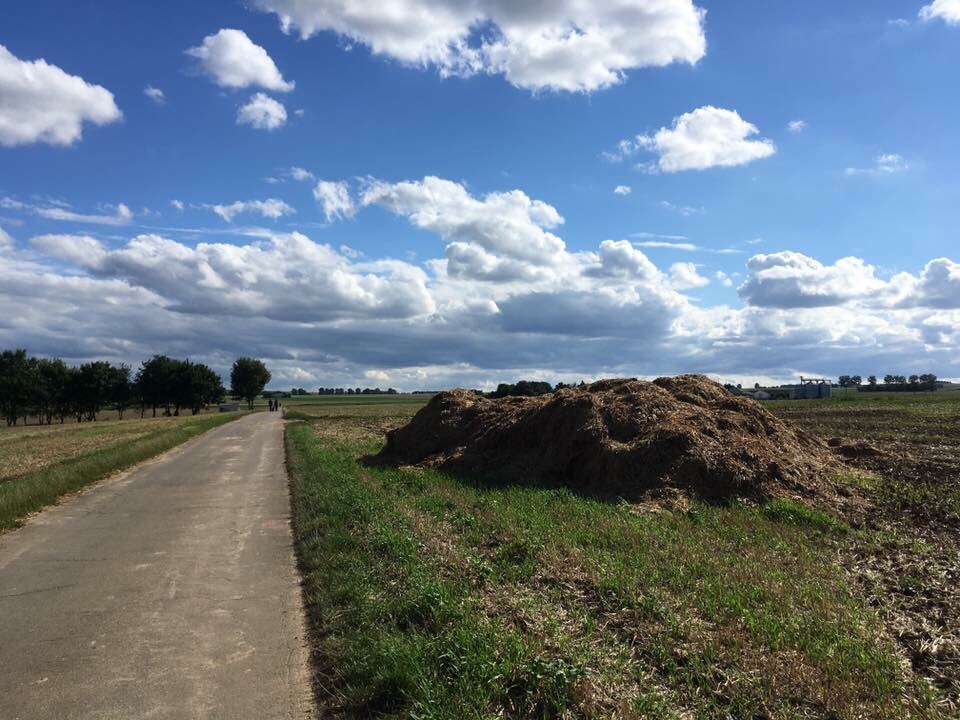 I ran easy on the way home. Just 6.9km at 4:43/km. I felt a bit better on this one.
Saturday:
Long Run day. I ate cornflakes an PB and J sandwiches for breakfast, took an Imodium 90 mins before the start and 3h after breakfast was good to go. I wanted to run for 2h30 and at least 30km, but I saw pretty early on that I would be running faster than 5min KMs.
Everything went fine, the last 30 minutes were tough but my pace held up ok. It was just a steady pace run. I enjoyed seeing deer on the run and the route was quite interesting. I ended with 32.4km in 2h31 with a bit high 146bpm average.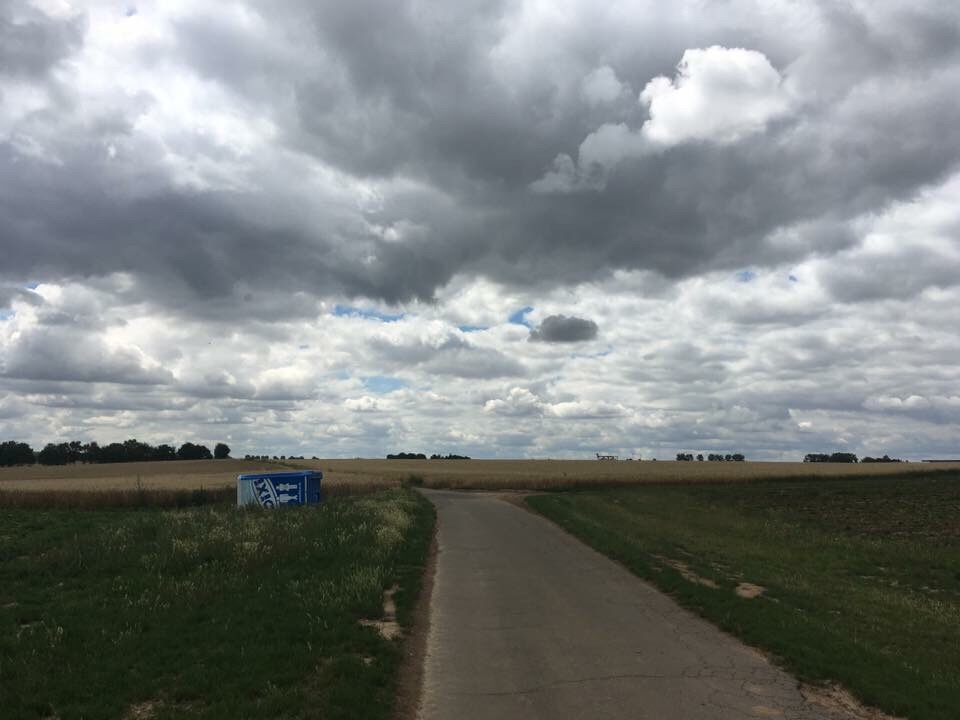 Sunday:
I woke up at 07:45 and couldn't be bothered to run. Seemingly about 5 seconds later it was 08:45, so I got up and ran an easy loop to get up to 110km for the week. The route was pretty muddy, I had to walk about 30 metres in the field to avoid a huge puddle too.  All fine though, my legs felt surpringly good.
Review:
Week 2. It wasn't my best week ever, but I got all my runs in and did my first real long run for a long time, as well as some pretty poor intervals. My legs are feeling better at the end of the week than they were on Thursday.
I weighed in at 79.5kg midweek, not great, but not too bad. I'd like to be at 77kg or below for Mörfelden half marathon at the end of February.
Next week:
I want to get more quality in and a little more volume. 115km would be good, with 2 swims. I will do a real intervals session and a shorter ML run, with some quality in. Probably 25km with 2x5km at goal marathon pace or faster. Lets see what happens though!