Finally, the triathlon season is over, and I can start to run again. I am getting the inkling in my legs to run more, but I don't have many miles in my legs at the moment.
With this in mind, I wasn't expecting too much from the 2019 firmenlauf. I knew that no one in TRON would be close to me, but Peter Lang would be starting and I'd like to beat him to be the first from TRON/BioNTech.
I jogged to the start in town and that served as my warm-up. I had anticipated that I would run about 18 mins, maybe a bit faster as my best time inbreeding course is 17:06 when I was in marathon training and last year with anemia I ran 18:05 or so.
I wasn't allowed to walk into the front of the start pen, even though I knew almost everyone who was there. I met Robert and we went to the back and pushed our way to the front, what a waste of time! Later when Lukas and the other real fast guys turned up, they just ignored the marshall and walked to the front, much more efficient.
I was thirsty before the start but felt decent. Christoph, Robert, Lukas, Timo, Markus and Flo from TCEC were all there, pretty crazy, a few years ago no one else from TCEC was there. We set off and Christoph bolted out of the gate, going with the front group. I thought he was a bit optimistic and I'd be seeing him again soon!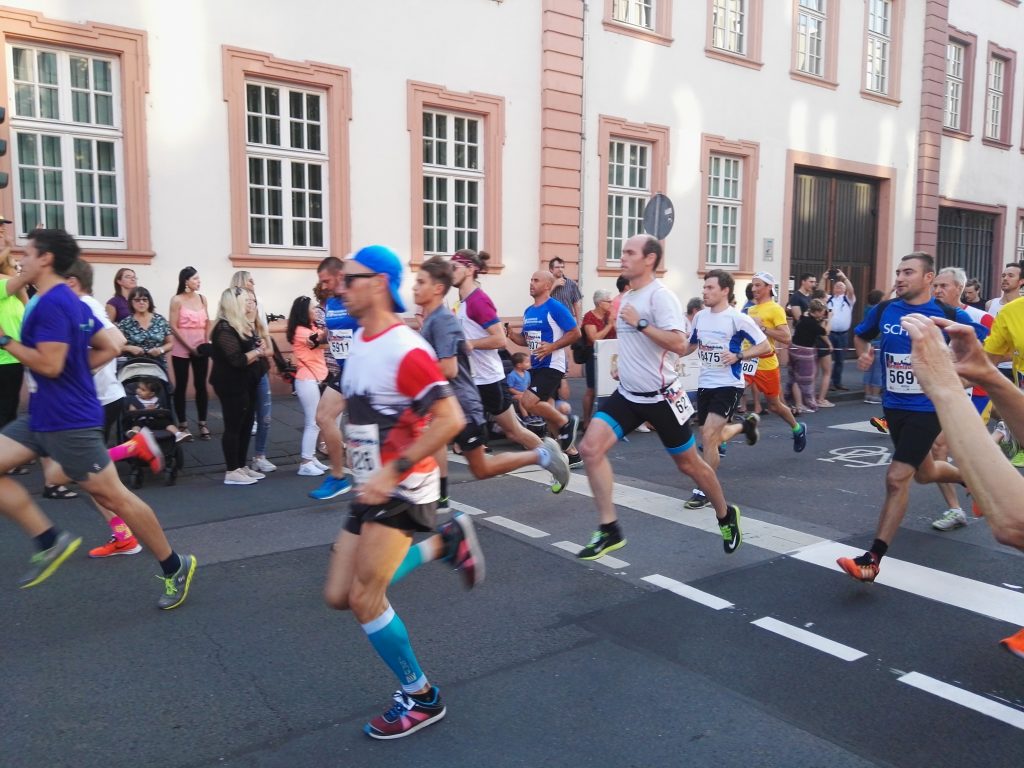 Peter was just ahead of me, as was Robert. The first km is always a bit crazy as people set off at 800m pace and start to die pretty quickly. The rest of the race ticked pretty uneventfully away, me just behind Robert and Peter, not really gaining and not dropping off either.
I seemed to be moving well and when I was out of the curves and onto the home straight, I saw 16:xx on the watch. I picked it up a little and crossed the line in 17:14, better than expected!
I was happy with my performance but a bit disappointed to be behind Robert Peter and Christoph, although to be fair, they all raced damn well! I think the race sets me up for a run season and it's good to know that I'm not starting from zero, in fact, my run fitness is half decent, I should be able to pick it up again pretty quickly.