Well I didn't drop out of Neuwied, why not? I would say I am just that stupid! So instead of doing a longer run on Saturday and sleeping in on Sunday, I rested on Saturday and was awake at 5:45 on Sunday, ready to go to Mombach in the rain and race in Neuwied 4.5h later!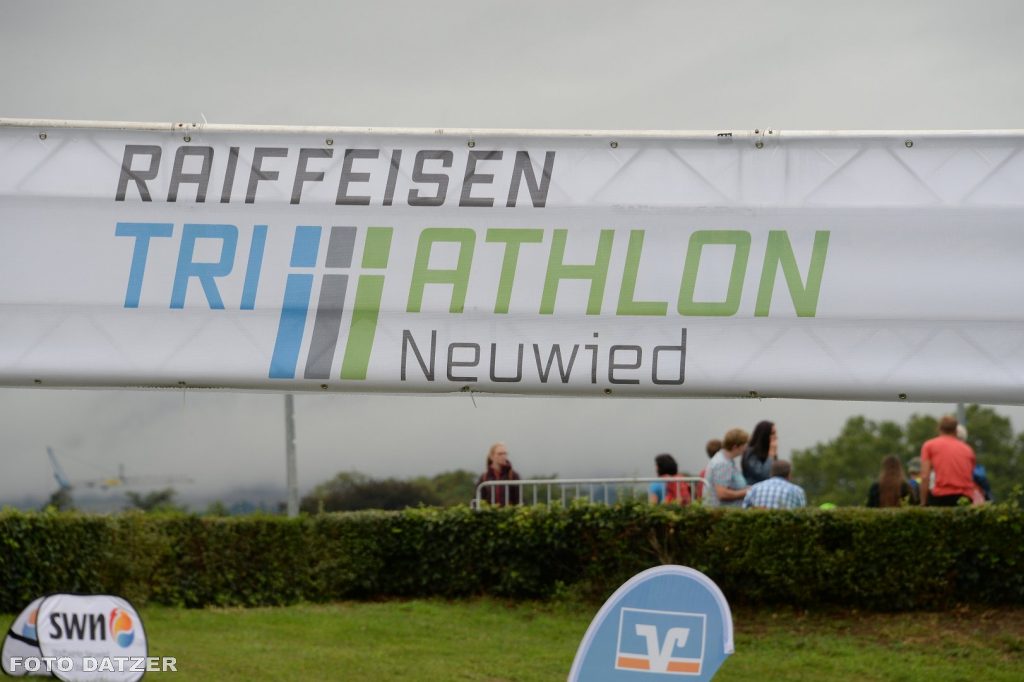 I'm going to keep it brief, as it's no longer a shock when I have a bad race. We all went to Neuwied, got the bus upstream and swam about 3.4km in the Rhein. The water was really fast so the 3.4km wouldn't take too long. Wetsuits were allowed. The race was pretty badly organised, the way into the water was dangerously slippy, then they wanted a water start, but as soon as you weren't on shore, you had to fight against the flow to stay still.
Some genius decided to start the race themselves by starting a countdown from 10. Half the field started and had to be stopped. Then the race officially started by someone saying, naja, schwimm einfach los. Professional.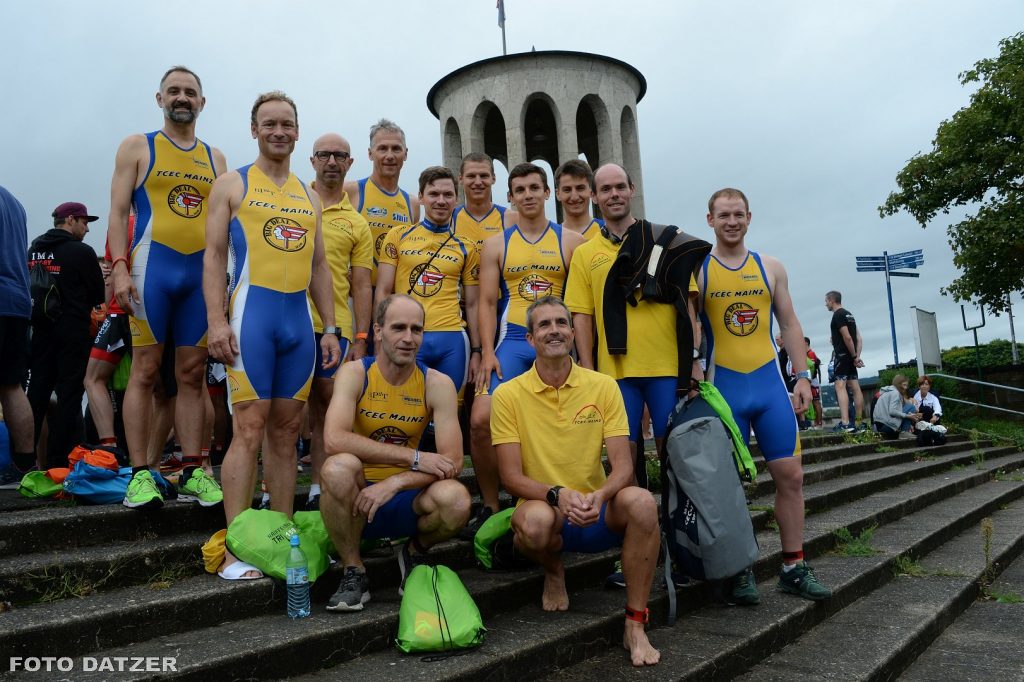 It was fun to see the kms click donw so quickly and I felt like a swam ok, but when I got into T1 I saw a TCECler ahead of my. I assumed it would be Robert, that's fine. I dreamt it would be Micheal, it was Uli. Now Uli is a great guy, but a swimmer is he not!
Off I set on the bike, passing quite a few with a decent transition. I was again passing more than I was passed, but I was also pretty far back in the field. The course rolls generally uphill, but not steep, for about 10km, then back down and we do 2 laps. There was quite a lot of drafting, not from me, the number 79 ahead of me for a while was very blatent, and even when the ref watched him draft for a few minutes, he didn't get a penalty.
After the bike I wasn't feeling too bad and I put my socks on and set off. Uli and Heiko (not Heiko actually, it was Danny) had passed me on the bike, now was my time to bring them back. Except that in 2019 I can't even rely on my run! I was ok, but far from fast. My guts were a bit sore, somewhat like in Zell, but not nearly as bad.
I trotted along anyway, passing some but also being passed too. I knew that I was our 5th man so wouldn't count in the results (again). On the 2nd lap at the turn around, I saw a TCECler, who wasn't Uli (he was about 100m ahead of me all the way). I thought it must be a masters or 2nd team person, but amazingly it was Matthias, our fastest man.
I thought he must be injured, he has had knee problems all year, but apparently it was just a day from hell for him, so I managed to overtake him and counted in the results one last time for TCEC.
I finished a good 9-10 minutes behind Chris, Peter and Michael, all aspects of my race sucked. It was just so 2019 for me. This time at least I knew in advance what to expect, so I was less disappointed and tried to stay positive. Form is temporary, class is permanent!
So that was my last TCEC race for the season and most probably ever. If I don't start in a league next season, I could jump into a race at somepoint for TCEC, but I'll assume that I am done for now.
In the next week I have the firmenlauf and the Vereinsmeisterschaft. I actually have a feeling that they won't be too bad, lets see how it goes.