I have had the New Balance Zantes for a while now and they are my go to 10k race shoe.  I also have the NB1080v6 which are a bit clunky but still good easy run shoes.  So I am a fan of New Balance shoes it seems, but with a marathon ahead of me in spring (Paris on April 8th) I don't have a marathon shoe from them. That's where the Boracay comes in.
Marathon Shoe
The Boracay is more substantial than the Zante and more less clunky than the 1080, so it could fit into the gap and be my half marathon or full marathon shoe, along with being used for some up up tempo work or even fairly normal training runs.
Weight
So first things first, the weigh in. It is a slither over 250g, lets say 260g in size 42.5. That isn't exactly lightweight, but it unsurprisingly falls between the Zante (250g) and the 1080 (315g). It would be acceptable as a marathon shoe in my opinion.
Fit
Onto the fit, well it is very similar to the Zante, it fits like a sock. It doesn't really have anything on the upper than could rub, so it just doesn't rub! New Balance seem to fit my feel well, with quite wide toe boxes and fairly narrow heels. I ran an hour in them for my first run, I had little worries about hot spots or alike, they were good to go out of the box.
No Grip
The only problem I have had with the Boracay is the grip. Where I run it is often a bit muddy on the concrete paths. The Boracay has less grip than any other of my shoes. I also went to the track on a wet day once in the Boracays, I was slipping all over the place, whilst other people seemed to have far fewer problems.  Now if it is wet out, I will pick another pair of shoes.
Every (dry) day shoe
I like the Boracays, they feel nice and I would use them for all dry weather runs. In the last 2 days I have worn my 1080s and my Boracays, the 1080s just feel slow and heavy in comparison.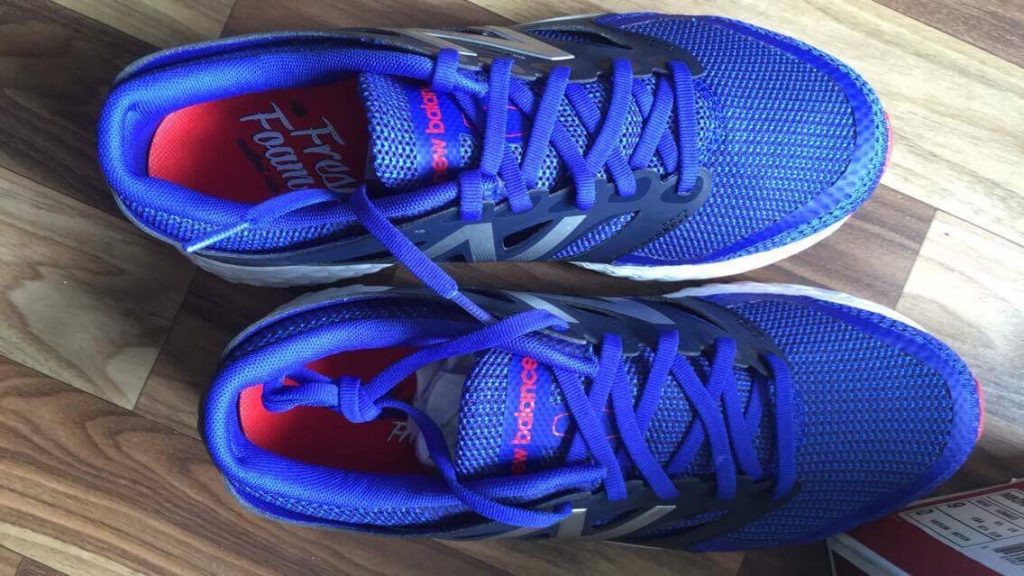 A bit pricey
I guess the price would be my second main problem with the Boracays. I got them for 66€ at 21run, but the list price of 129€ is very high and the standard price of about 90€ is also probably more than I would like to spend on them as there are questions about their robustness. According to Strava, I have 175km in my Boracays now, they still look like they are new, so I expect to get at least 600km out of them.
I thought I'd get this review out, as I just bought a pair of Nike Pegasus 34s and I am going to get a pair of Nike Zoom Flys.  I actually got my Boracays 2 months ago, but haven't got round to reviewing them until now, but before the next batch get reviewed, the Boracays needed their time in the spotlight!